Blu Earth Marimba Band
Artist Profile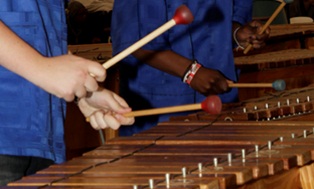 Blu Earth Marimba Band is one of Gauteng's premier, professional marimba bands. The band was formed in late 2011 and since then has performed at various corporate, government and entertainment events, including the South African Sports Awards at the Superbowl in Sun City in 2013 and a unique golf safari and bush braai in the middle of the Kruger National Park in 2016 (these remain some of our most notable performances). The band is perfect for weddings and corporate events throughout South Africa and beyond our borders and is not limited to only events based in Gauteng.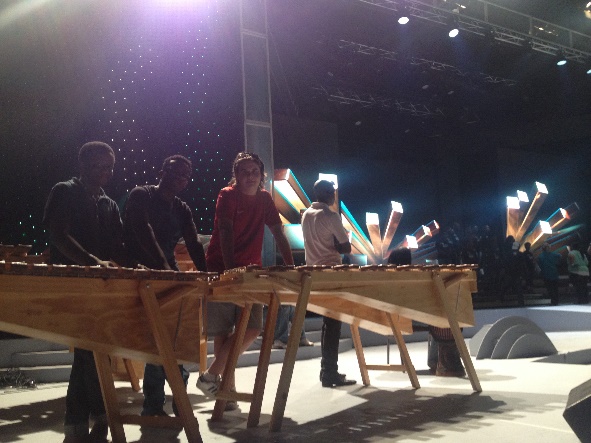 The band is made up of three qualified and trained musicians: Kgotso Motaung, Bradley Lithgow and Thami Ngwenya. Blu Earth Marimba Band prides itself in their musicality, "sensitive" touch and professionalism therefore making this band best suited for any event requiring a relaxing African-inspired ambiance. The band is one of few marimba bands in the country that has the ability to collaborate with various other musicians of different instrumental genres and has professional experience working with different musical ensembles of different sizes (from symphony orchestras to back-line pop ensembles).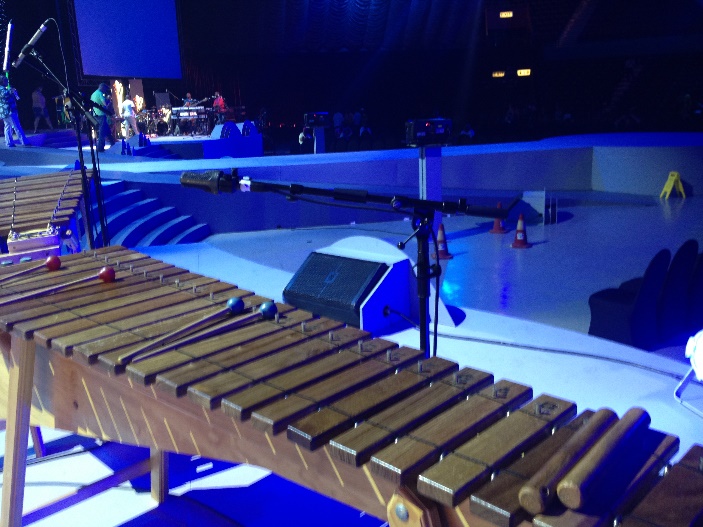 The groups standard repertoire includes a mix between various popular African songs such as "The Click Song" and "Mbube" to various South African and International Pop songs from artists such as Liquideep, Katy Perry and Daft Punk to name a few. If required and prior notice given the band is able to learn specific song requests for special occasions such as anniversaries or for processional occasions (such as hymns). As part of their repertoire the group regularly performs original compositions that feature rare instruments such as the "mbira" and "Hang Drum." In 2014 the band released their first CD which can be purchased at any of their performances. The band performs on state of the art marimbas manufactured by The Marimba Workshop and normally performs as a 3-piece band but has the ability to include a drummer/percussionist or to form a much larger group if required.
Testimonials from Satisfied Clients
"It was such a pleasure working with you. You and your team are so professional" ~ Debra Batzofin: South African Sports Awards
"It's always a pleasure working with you, Joan!" ~ Andrew Timm: Attv
"Thanks Joan, the guys were great!" ~ Sandy Richardson: Function Junction
"Wow!!! Sounding really good!" ~ Nqubeko Mbatha: Music Director – Joyous Celebration
"The guys were awesome." ~ Mpolai Liau CA (SA) Deloitte & Touche
"Absolutely beautiful!" ~ Andy Narell: World's top steel pannist
"Beautiful Musicality!" ~ Dizu Plaaitjies: Founder of Amampondo Marimba Band
"Beautiful dynamic variations!" ~ Magda de Vries: South African Marimba Queen
"Very sensitive playing with sweet emotions" ~ Pops Mohammad: South African Music Guru
"I would like to thank the Blu Earth Marimba Band. The Band were brilliant and helped to create an amazing atmosphere for our cyclists who really enjoyed the lovely music. We very much appreciate your professionalism and look forward to working together in the future!" ~ Reach for a Dream Foundation
For more information contact
Band Manager:
Joan Lithgow
marimba1@telkomsa.net
082 266 4229 (Office Hours)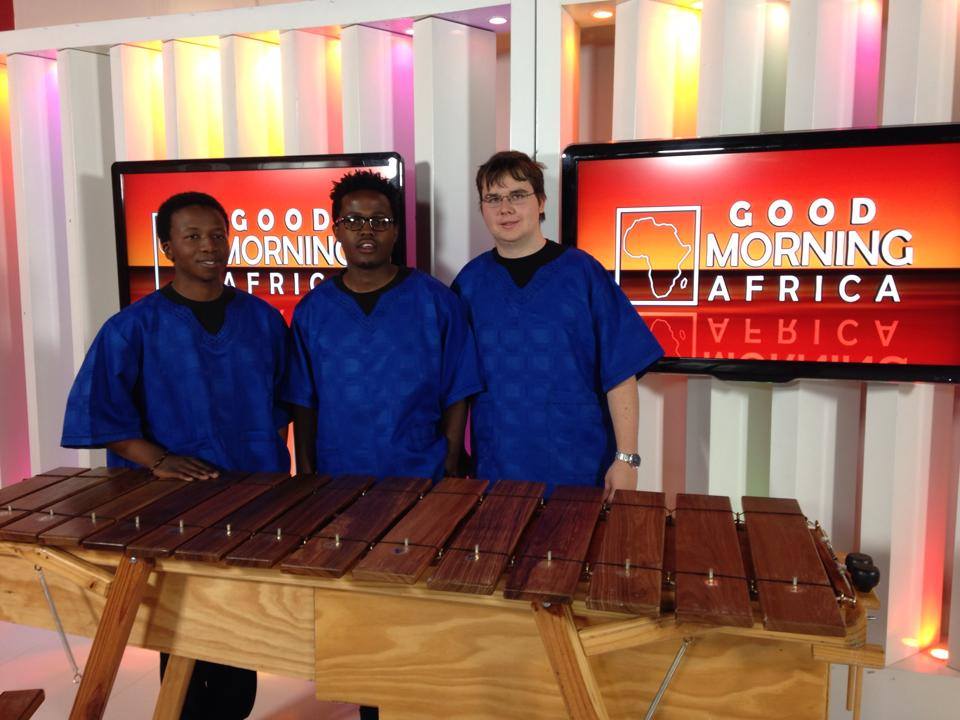 Book the Blu Earth Marimba Band NOW for a relaxed and professional form of African-inspired entertainment!