Welcome to The Marimba Workshop
The MARIMBA is one of those truly African instruments which is easily accessible to anyone and everyone. Children from as young as five and six can play.
The MARIMBA provides the perfect accompaniment to dancing and singing as well as being a marvellous solo instrument. Together with a variety of percussion instruments the MARIMBA BAND can play anything from traditional African, township jazz, pop, classical music and everything in-between!
The beauty of this instrument is that NO previous music knowledge is necessary and within a short space of time groups of learners are playing together like seasoned musicians. The instrument sells itself! Every learner exposed to the instrument wants to play, wants to learn! What a joy for any educator and every performer!
LATEST NEWS
New Marimba Music book released!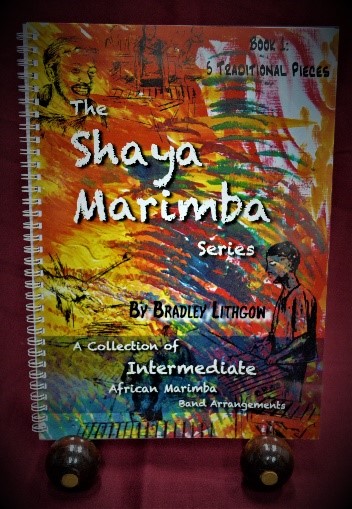 The Shaya Marimba Series Book 1 contains 5 traditional pieces of African music that have originated from a Unique Marimba Band Culture found in many schools throughout South Africa of "composing out of a jam." These pieces have been developed over a number of school student generations into what they now are.
The pieces in this book use complex rhythmical hand patterns in many of the parts that are sure to take your bands technical playing ability to the next level. The book comes with teaching tips on each piece and ideas on how to make the pieces your own. The book has been written by Bradley Lithgow and is available for R300 excl. VAT.
Contact us today to order your copy today! Email: info@marimbaworkshop.co.za, we courier nationwide.
OUR NEWSLETTERS
Previous Newsletters