Welcome to The Marimba Workshop
The MARIMBA is one of those truly African instruments which is easily accessible to anyone and everyone. Children from as young as five and six can play.
The MARIMBA provides the perfect accompaniment to dancing and singing as well as being a marvellous solo instrument. Together with a variety of percussion instruments the MARIMBA BAND can play anything from traditional African, township jazz, pop, classical music and everything in-between!
The beauty of this instrument is that NO previous music knowledge is necessary and within a short space of time groups of learners are playing together like seasoned musicians. The instrument sells itself! Every learner exposed to the instrument wants to play, wants to learn! What a joy for any educator and every performer!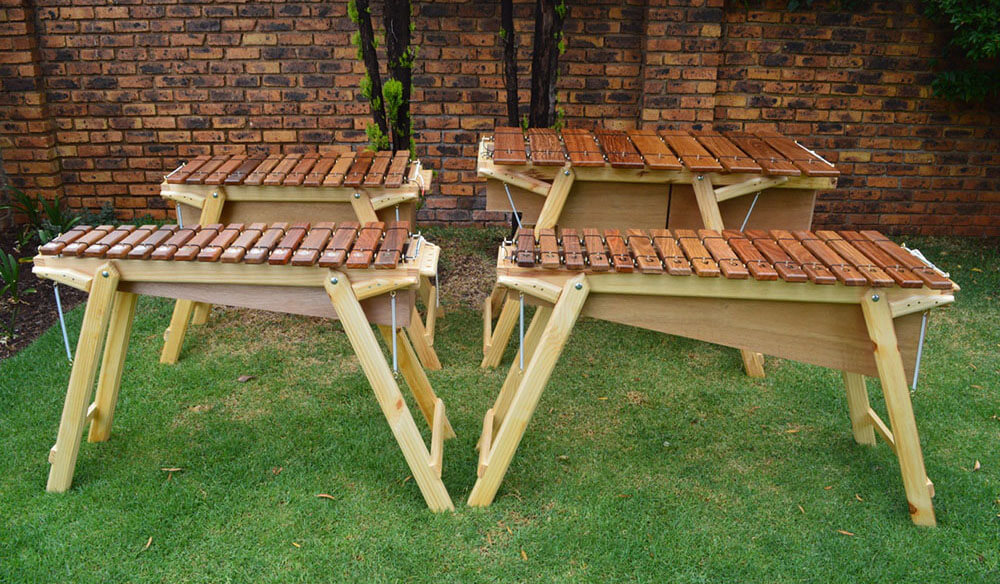 LATEST NEWS
News from the ALL STARS Marimba Band
As a company we are very proud of our ongoing partnerships with various NGOs. We have started a new venture together with the Johannesburg Youth Orchestra Company. The first ALL STARS Marimba Band." This marimba band will function as a community marimba band based at the Johannesburg Youth Orchestra Company premises at the University of Johannesburg. The band is a NOT for profit band and a membership fee is required. The band is open to members who have previous marimba playing experience at school. If you have any 2019 Matrics from your school bands who are now at university who would like to carry on playing marimbas, please invite them to join us. This band will also be open to any current marimba teachers. Please note previous marimba playing experience is required to join this band.
The band is coached and headed by professional marimba player and teacher: Bradley Lithgow. If you know of someone or you yourself are interested in joining please send an email to bradley@marimbaworkshop.co.za or a WhatsApp message to 076 127 2593 and more information will be communicated to you.
Below is a picture from the first All Stars Marimba band rehearsal! Exciting times ahead!